"Blaise"
Yellow Leaf Coralwood Flamethrower
Sire: Seasyde As Good As Gold ..................Dam: Coralwood Goetzea Triple Play
DOB: June 10 2010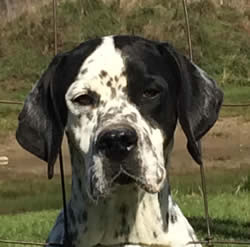 We are so pleased to have Blaise here at Perryglen kennels. She came to us in Feb 2013.
She has fit in beautifully . She is a very busy girl and loves to be on your lap giving you lots of Blaise love !!
Right off the plane Blaise fell in LOVE with Murray. All Murray has to do is say Blaiseeeeeee and Blaise will wiggle her self almost right out of her skin to say hi to Murray. It was love at first sight!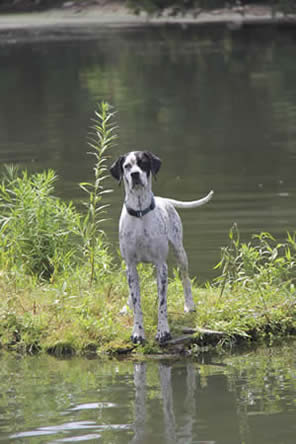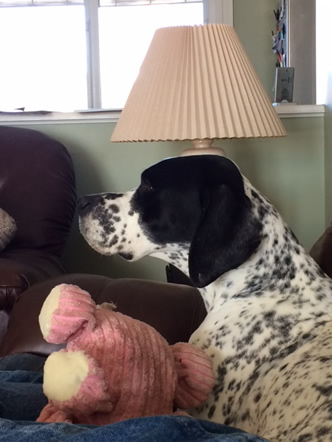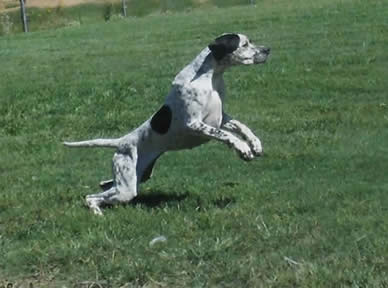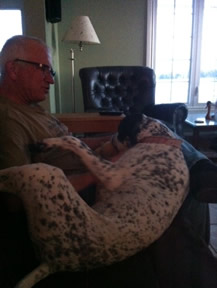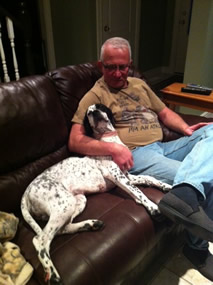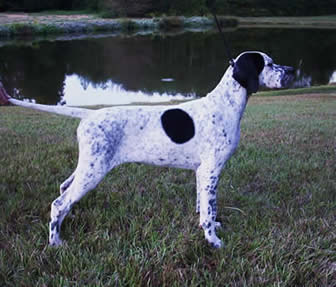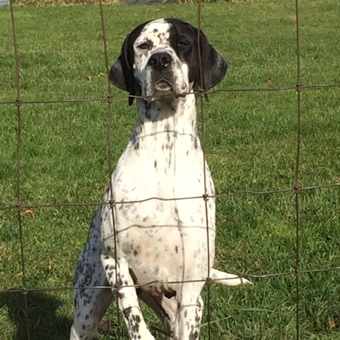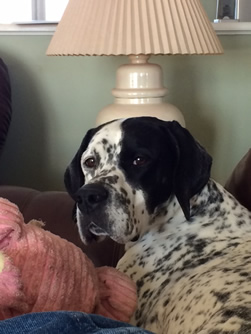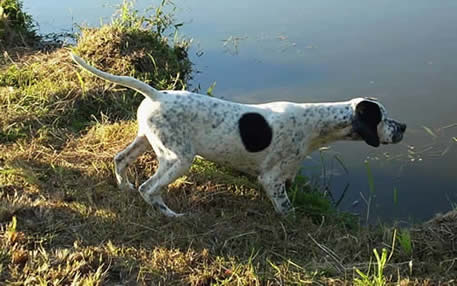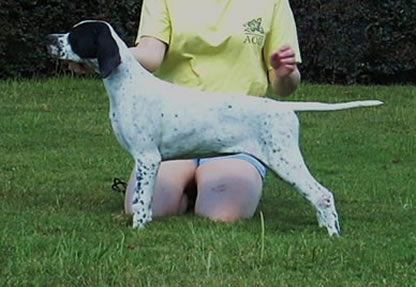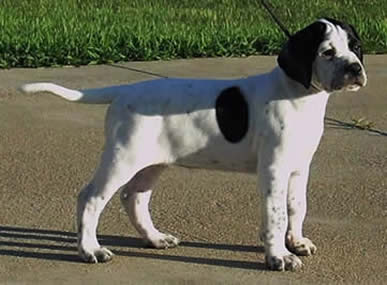 Pictures of Blaise/Wayne PUPPIES born November 8
Blaise and Cloud pups born June 02 2014
Yes only one Black and White. We kept him we call him Clarence.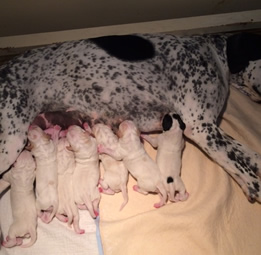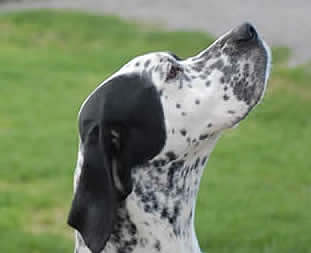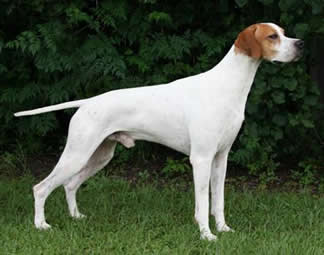 " Blaise"....................................................."Cloud"
Blaise and Luke litter born Dec 22 2015
A bit about Blaise's last litter born Dec 22. She gave us 8 beautiful pups.
Blaise has had a real hard month. First puppies born c-section on Dec 22. 10 days later Blaise spiked a very dangerously high fever. She had to be on IV a week. Then mastitis but at the same time no milk to feed her babies. Then a giant "sore" showed up in the middle of her shoulders. Plus itchy all over. All the blood work and tests being done to figure out why, the many vets involved and ourselves still have no idea why. So it's a very good feeling to know Blaise was on the mend. her "sore" healed well she has a scar on her sholder.other than that Blaise is back to crazy Blaizzzze.The pups had to be hand feed the pups from the time the pups where 10 days old. up every 2 - 3 hours for a week till they were old enough to eat mushed up food.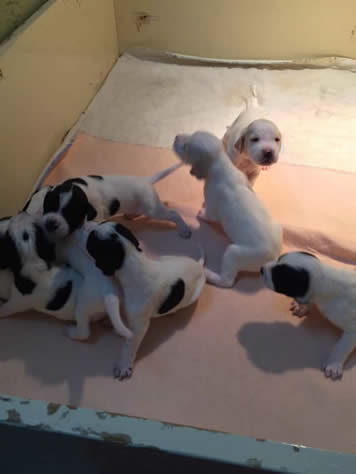 A bit about Blaise and Luke pups
"Sparks" Perryglen's Making Contact started her show career at 3 months of age with a Best Baby Puppy in Show. Then she got to go to obedience school and grow up a little. At her first "big dog" dog show ( Over 6 months of age) she won best in sweeps at the Ohio Hall of Fame supported show over 13 other dogs. She was only just over 7 months old and competing against dogs up to 18 months old.. Watch for Sparks at her first Canadian "big dog" show soon. As well she will be running at field events this fall.
"Pebbles" Perryglen's Skipping Stones is owned in the US by my sister Tanya Ross. This is the first show dog of her own she has shown in about 20 years. Pebbles first show in the 3-6 month class wins best puppy in the group. Then her next show was in the US at just over 7 months old. She took a major reserve as well as winning a 5 point major. We are so proud of my sister and Pebbles.
"Riley" Peryglen The life of Riley is owned in the US by Louise Ritter and Garnett Persinger. Riley as a 4-6 month old puppy was rocking the sporting dog ring with group placements. Then to his first big dog show winning a major reserve and a 5 point major. He also went Best of opposite sex to his sister at the Ohio Hall of Fame supported show. We are so proud of Louise, Garnett and Riley.
"Tango" Perryglen's Cell Block Tango is owned by Craig and Debbie McDonald here in Ontario. Tango as well had many star moments as a 3-6 month old puppy. Winning best baby puppy in the group. He is also an amazing bird dog at a very young age he was already pointing Chuker birds. He is also backing Craig and Debbie's older dog. So smart for such a young pup. Debbie is doing an amazing job showing in the conformation ring. Craig is doing just as amazing job with the bird work.