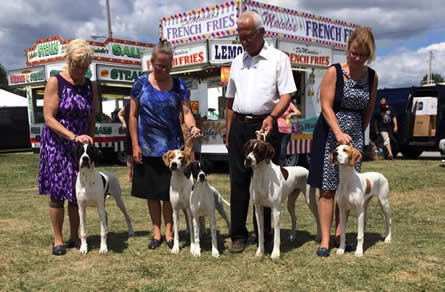 Fun times at the US shows in Canfield Ohio 2016
Left to right.Riley,Daisy,Sparks,Luke and Pebbles
"Luke" AM Ch CAN GCH Solivia's Skywalker FDJ has more tittles to his name. He is now American Champion CAN GChampion Solivia's Skywalker Field Dog Junior. He also won Select dog at the Pointer club of Canada Natioanl specialty.Wait and see what he has in store next....
"George " Is now Canadian Champion Coralwood's Outfielder at Perryglen. He has 5 pts in the US including a major win. He also won best in Sweeps at the Pointer Club of Canada National specialty. As well he is very birdy!!! he has 1 leg to his Field dog Junior. Not bad for a young boy just over one year old. Look for George in the field soon to complete his FDJ title.
"Daisy" Perryglen's Daisy Dish Face in less than a year has 8 pts towards her Canadian Championship out of 10 , 11 pts towards her US championship out of 15 and 1 leg to her field dog junior. That's in only 2 canadian shows and 2 US shows. We are very pleased to get this girl back in our home. No fault of the owners for returning her to us. Daisy gets to go to her "owners" cottage on weekends . Watch for Daisy at the shows and field events soon.
Our Blaise and Luke litter waas born Dec 22 2015. Started with a c-section. All pups and Mom were doing fine until Blaise got sick. Blaise had some major problems that the vets couldn't figure out. The pups were only 10 days old still needing Mom.She ended up on IV for a week and the pups couldn't nurse off her. At that point I was left hand raising 8 puppies. Up every 2-3 hours for about a week untill the pups got old enough to eat mush. In the end all the pups are amazing and Blaise is doing fine. Back to her normal crazy Blaise.
A bit about Blaise and Luke pups
"Sparks" Perryglen's Making Contact started her show career at 3 months of age with a Best Baby Puppy in Show. Then she got to go to obedience school and grow up a little. At her first "big dog" dog show ( Over 6 months of age) she won best in sweeps at the Ohio Hall of Fame supported show over 13 other dogs. She was only just over 7 months old and competing against dogs up to 18 months old.. Watch for Sparks at her first Canadian "big dog" show soon. As well she will be running at field events this fall.
"Pebbles" Perryglen's Skipping Stones is owned in the US by my sister Tanya Ross. This is the first show dog of her own she has shown in about 20 years. Pebbles first show in the 3-6 month class wins best puppy in the group. Then her next show was in the US at just over 7 months old. She took a major reserve as well as winning a 5 point major. We are so proud of my sister and Pebbles.
"Riley" Peryglen The life of Riley is owned in the US by Louise Ritter and Garnett Persinger. Riley as a 4-6 month old puppy was rocking the sporting dog ring with group placements. Then to his first big dog show winning a major reserve and a 5 point major. He also went Best of opposite sex to his sister at the Ohio Hall of Fame supported show. We are so proud of Louise, Garnett and Riley.
"Tango" Perryglen's Cell Block Tango is owned by Craig and Debbie McDonald here in Ontario. Tango as well had many star moments as a 3-6 month old puppy. Winning best baby puppy in the group. He is also an amazing bird dog at a very young age he was already pointing Chuker birds. He is also backing Craig and Debbie's older dog. So smart for such a young pup. Debbie is doing an amazing job showing in the conformation ring. Craig is doing just as amazing job with the bird work.
All our puppy owners are the best!!
A few pictures of of our guys
It's not all about the dog shows.....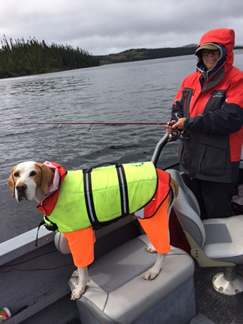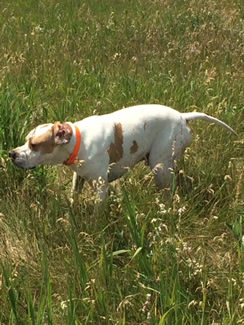 Flame fishing..............................George on point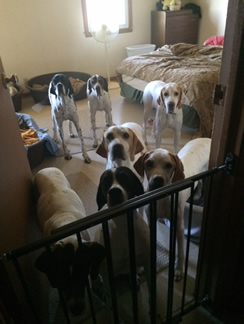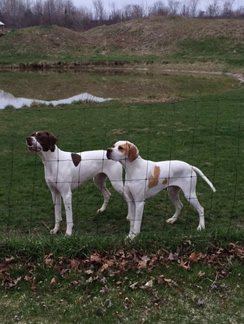 It's morning for "The house pets".........George and Luke hanging out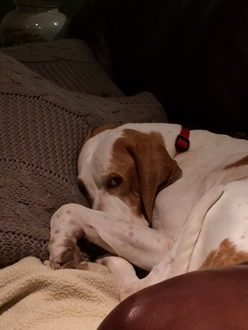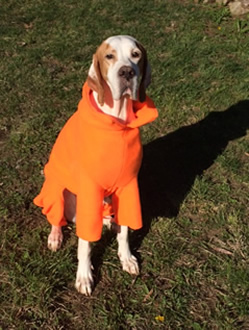 Flame: you can't see me............. Betty modelling the new PJs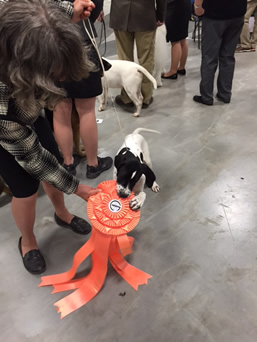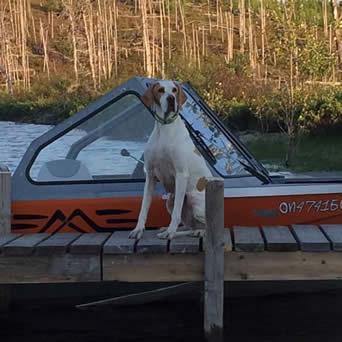 Sparks's first rosette is bigger than her......... Flame on the new dock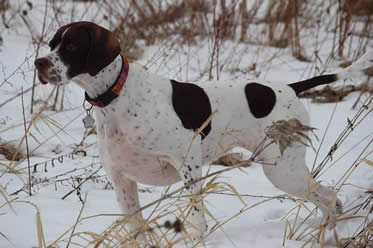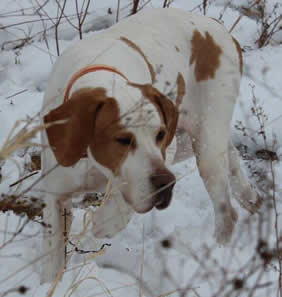 The true essence of the Pointer.
Showing a show dog can hunt and a hunting dog can be a show dog.
And still sleep on the bed !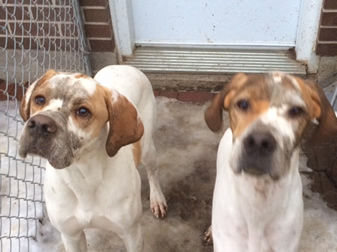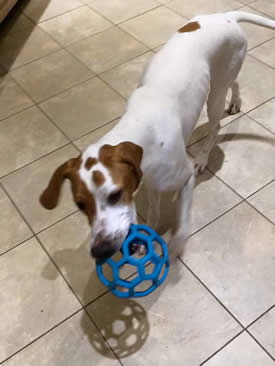 George and Daisy Mud what mud?.........Daisy fun times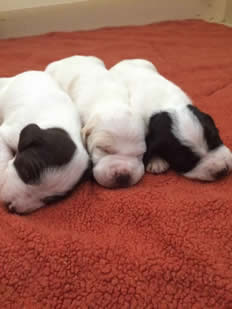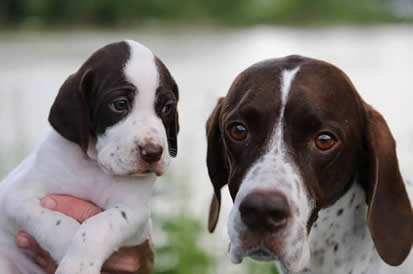 Marg and Luke babies............Niece Lucy with Aunt Kerry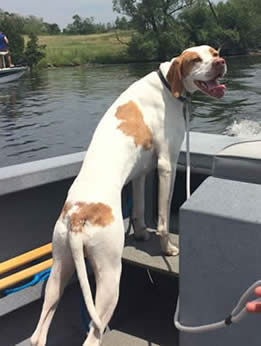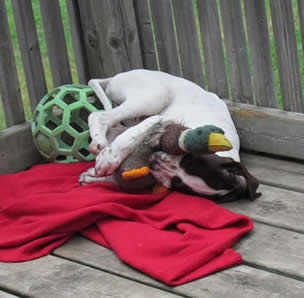 Reddy's first boat ride.......Lucy well ?!?!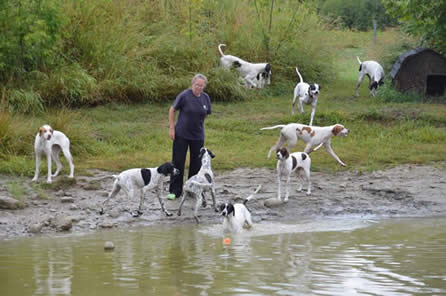 A group of pointers at the pointer picnic