"Jane"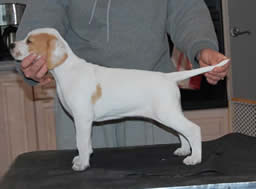 Perryglen's Calamity "Jane" CGN
Sire: Perryglen's The Great Won.........................Dam: Ch Perryglen's Mark of Excellence FDJ
DOB: Jan 1 2010
Jane is Betty's sister she lives with Shelley and is learning everything from field work, show dog to agility.
She KNOWS she is a star.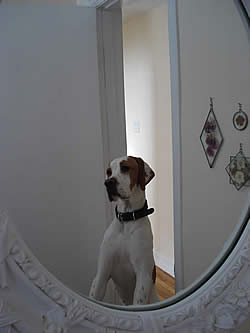 Janey: Mirror Mirror on the wall who is the best dog of all.
Mirror: A pointer of course !!